Hier kann man das The View at The Palm Ticket reservieren. Bestimmt möchte man auch einmal über die Palmeninsel von Dubai blicken und das ist dort möglich. Die Aussicht ist dort atemberaubend was man sich vorstellen kann.
The View At The Palm Ticket
Eine der beliebtesten Sehenswürdigkeiten in Dubai ist natürlich The Palm Jumeirah. Am besten ist es wenn man dort in einem schönen Hotel übernachtet wie dem Atlantis The Palm oder Jumeirah Zabeel Saray. Aber die Form von der Palme kann man nur von der Vogelperspektive aus sehen. Deswegen gibt es beim The Palm Tower eine Aussichtsplattform. Für den Besuch benötigt man dort aber das The View at The Palm Ticket.
Höhe von der Aussichtsplattform:
240 Meter

In welchem Wolkenkratzer befindet man sich dort:
The Palm Tower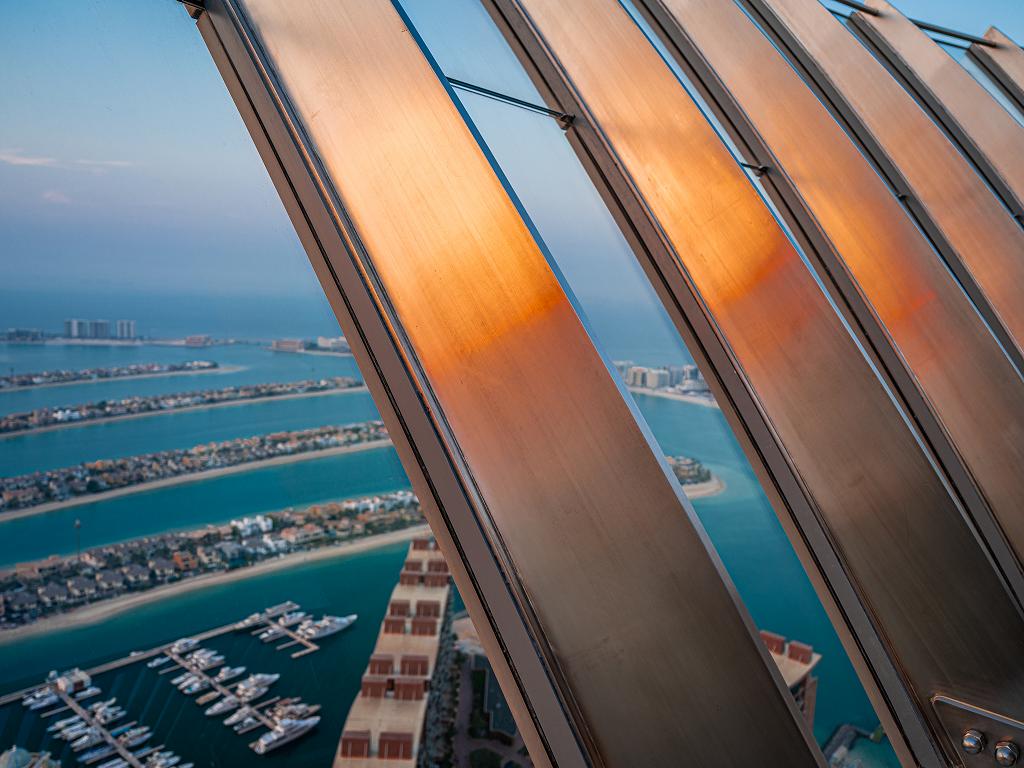 Adresse, Lage und Anfahrt
Vor einem Besuch sollte man sich auch genau informieren wie man The View at The Palm erreichen kann. Am einfachsten natürlich mit dem Taxi und man sagt dem Fahrer das man zum The Palm Tower möchte. Touristen die über einen Mietwagen verfügen können diesen im Parkhaus von der Nakheel Mall parken. Von dort aus kann man dann zu Fuß hingehen. Weiterhin kann man auch die Monorail von der Insel nehmen. Also gibt es unterschiedliche Möglichkeiten.
Adresse:
Palm Jumeirah Rd
The Palm Tower
52. Stockwerk
Dubai
Vereinigte Arabische Emirate

Welches Verkehrsmittel sollte man nutzen:
Taxi
Mietwagen
Monorail
Preise für das Ticket
Wie beim Burj Khalifa gibt es Non-Prime Hours und Prime Hours. In der Regel ist die Uhrzeit beim Sonnenuntergang immer am beliebtesten. Dort kann man auch die schönsten Fotos machen. Wir empfehlen dort nicht am Preis zu sparen und lieber etwas mehr Geld auszugeben. Bestimmt wird man diese Aussichtsplattform nur einmal besuchen. Dann sollte dies auch zum Erlebnis werden.
Top 3 Strandhotels in Dubai
Non-Prime Hours:
Erwachsene Personen ( 100 Dirham )
Kinder ( 69 Dirham )

Prime Hours:
Erwachsene Personen ( 158Dirham )
Kinder ( 111 Dirham )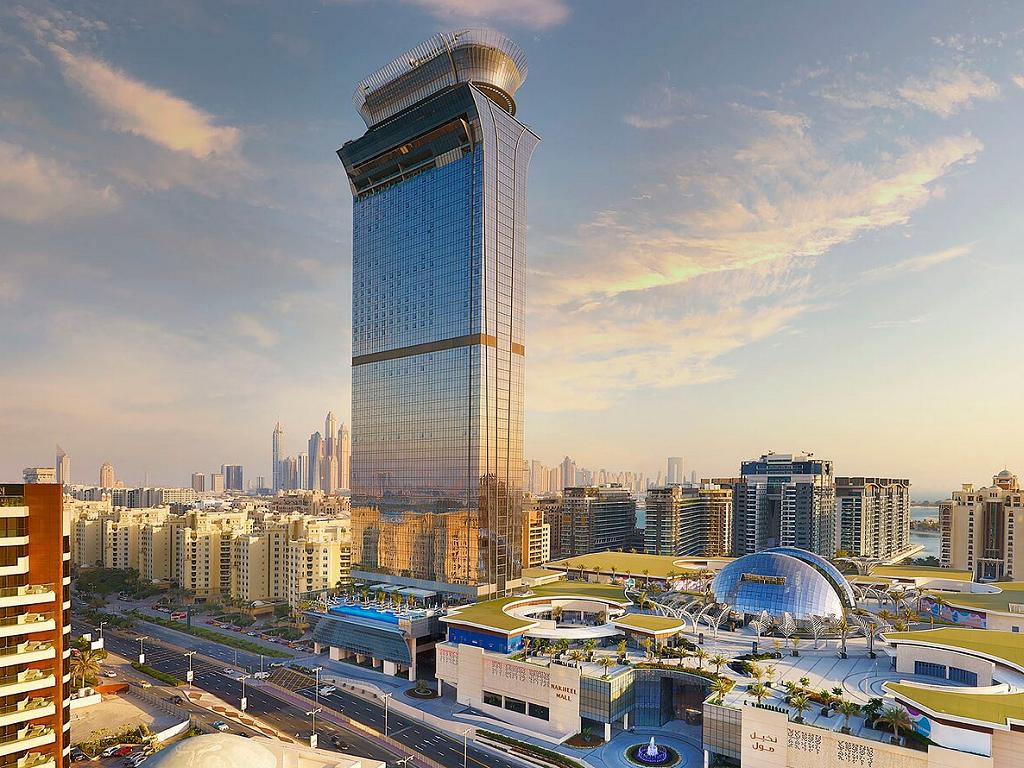 Das sind die Öffnungszeiten von The View at The Palm
Grundsätzlich kann man die Aussichtsplattform an jedem Tag in der Woche besuchen. Aber die Öffnungszeiten sind etwas unterschiedlich. Von Montag bis Donnerstag kann man diese zwischen 9:00 Uhr bis 22:00 Uhr besuchen. Etwas mehr Zeit für den Besuch hat man von Freitag bis Sonntag und dort kann man diese von 9:00 Uhr bis 24:00 Uhr besuchen. In der Regel hat es dort auch die meisten Besucher.
Öffnungszeiten:
Montag bis Donnerstag
9:00 Uhr bis 22:00 Uhr
Freitag bis Sonntag
9:00 Uhr bis 24:00 Uhr
Beste Uhrzeit um Fotos zu machen
Bestimmt möchte man auch schöne Fotos machen. Aber bei der Reservierung vom The View at The Palm Ticket sollte man immer darauf achten das man auch die Prime Hours bucht. Das kostet zwar etwas mehr, aber dafür kann man Fotos beim Sonnenuntergang machen. Nach unserer Meinung ist dies immer am schönsten. Das nennt sich "blaue Stunde" und das ist der Zeitpunkt bei der Dämmerung.
Empfehlung:
Sonnenuntergang
Höhe von der Aussichtsplattform
Wenn man das The View at The Palm Ticket gebucht hat dann kann man mit dem Aufzug in die 52. Etage vom The Palm Tower fahren. Man befindet sich dort auf einer Höhe von 240 Meter und das ist schon sehr viel. Das tolle ist sicherlich der 360 Grad Ausblick. Man kann dort in alle Richtungen schauen und das ist schon beeindruckend. Bei guter Sicht kann man dort sogar den Burj Khalifa erkennen.
Unsere Meinung
Das The View at The Palm Ticket sollte man auf jeden Fall schon vorher reservieren. Besonders am Wochenende ist die Nachfrage immer sehr groß. Man muß dann mit einer Wartezeit rechnen. Das möchte man bestimmt nicht haben im Urlaub. Bestimmt möchte man im Urlaub keine Zeit verschwenden und bei diesem Ticket braucht man nicht an der Kasse anzustehen. Das ist auf jeden Fall sehr praktisch.