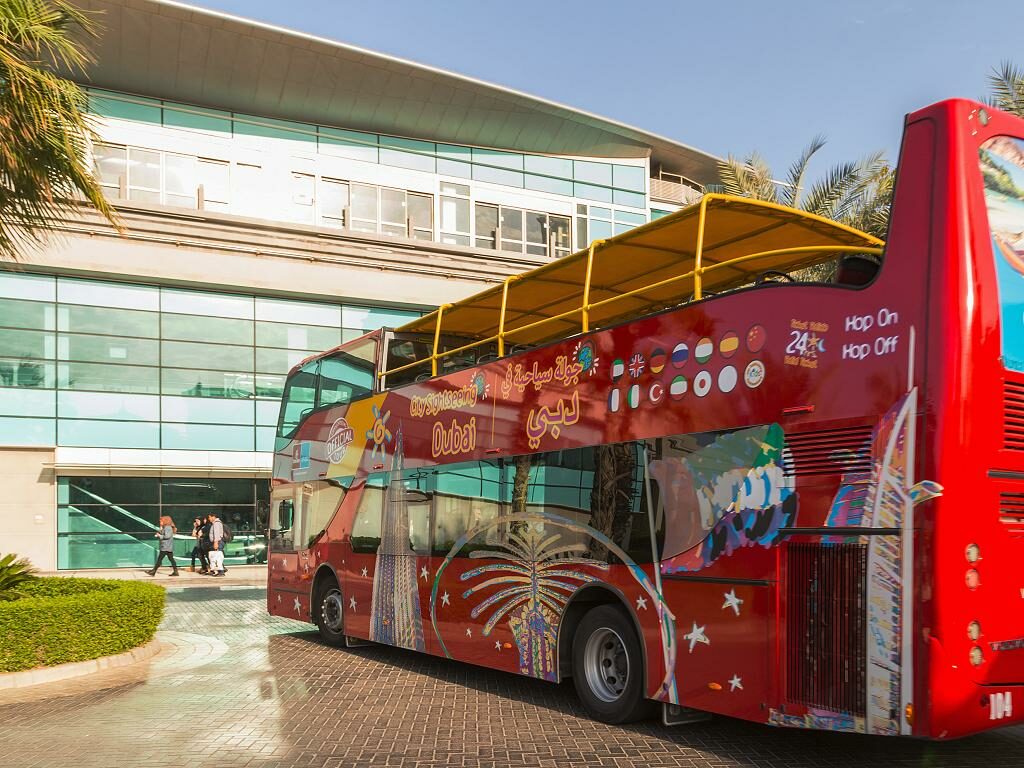 Eine Stadtrundfahrt in Dubai ist eine einmalige Möglichkeit die beeindruckende Wüstenmetropole auf eine ganz besondere Art und Weise kennen zu lernen. Eine Stadtrundfahrt in Dubai wird zum Beispiel den berühmten Burj Khalifa anfahren. Hier gibt es die Möglichkeit einmalige Erinnerungsfotos zu schießen. Auf dem auch Freunde und Familie sofort erkennen werden, in welcher Weltstadt dieses Bild aufgenommen wurde. Ein weiterer Punkt der eine Stadtrundfahrt zu einem tollen Erlebnis macht ist die Mall of the Emirates. Die Mall of the Emirates ist eine gigantische Einkaufsmeile mit zahlreichen Boutiquen und Shops für jeden Geschmack.
Man sieht viele Sehenswürdigkeiten
Je nach Stadtrundfahrt gibt es auch die Möglichkeit hier einen Zwischenstop einzurichten. Alternativ gibt es auch die Möglichkeit nach der Stadtrundfahrt die Mall of the Emirates zu besuchen oder die Stadtrundfahrt dort zu beenden. Tierfreunde werden auch am Dubai Dolphinarium gefallen finden. Hier gibt es die Tiere nicht nur in Aquarien zu bestaunen, sondern auch in atemberaubenden Shows, die den Zuschauern noch lange in Erinnerung bleiben werden. Doch auch Fans der arabischen Kultur werden bei einer Stadtrundfahrt nicht zu kurz kommen. Das Saeed Al Maktoum House bietet dem Beobachter bereits von außen die Möglichkeit eine einzigartige architektonische Meisterleistung zu bestaunen. Im Inneren des Museums setzt sich diese atemberaubende Architektur fort.
Moderne Architektur
Fans der Architektur Dubais sollten außerdem die Palm Jumeirah besuchen. Diese riesige aus Sand aufgeschüttete Insel ist eine der Attraktionen Dubais. Jeder kennt sie bereits von Bildern, doch die wahre Schönheit dieser Insel kann man erst erkennen, wenn man sie live sieht. Touristen die das erste Mal in Dubai sind und sich einen ersten Eindruck über die pulsierende Metropole machen möchten sollten eine Dubai Stadtrundfahrt machen. Es gibt sehr viele Veranstalter in Dubai die eine Stadtrundfahrt anbieten.
Stadtrundfahrt in Deutscher Sprache
Auch in der Heimatsprache Deutsch ist eine Stadtrundfahrt möglich die meistens vier Stunden dauert. In der Regel werden die gebuchten Gäste in Ihrem Hotel in Dubai abgeholt und danach geht es los zur Erkundung von Dubai. Bei einer Stadtrundfahrt sieht man die besten Sehenswürdigkeiten von Dubai im Schnelldurchlauf. Dazu gehören der Dubai Creek, das Dubai Museum, ein Besuch im Goldsouk von Dubai, vielleicht auch noch der Fischmarkt in Dubai. Selbstverständlich ist auch noch eine kurze Fahrt mit einem traditionellen Abra Wassertaxi dabei. Dies gehört bei einem Dubai Besuch einfach dazu.
Top 3 Strandhotels in Dubai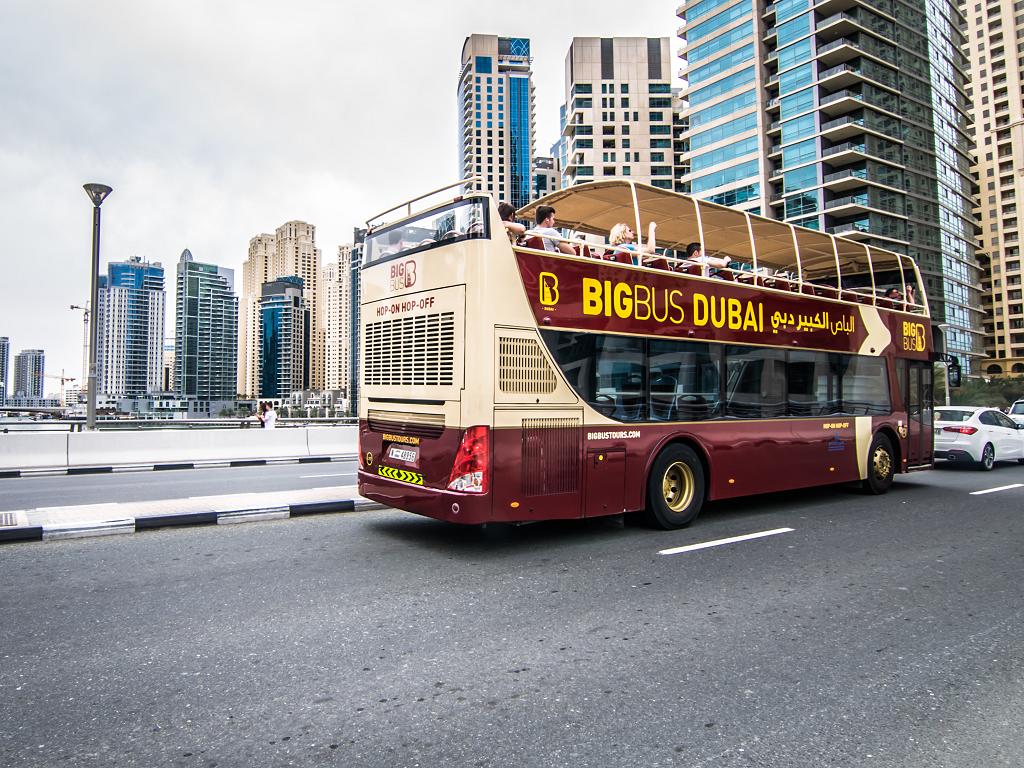 Nach dem man nun das ältere Dubai gesehen hat und sicherlich schon sehr beeindruckt ist geht es weiter in das neue Dubai. Vorbei an den Wolkenkratzern an der Sheikh Zayed Road wo auch das höchste Gebäude der Welt Burj Khalifa steht. Danach wird die Dubai Marina angesteuert wo Touristen kurz durch die Marina laufen können. Das Krönung der Dubai Stadtrundfahrt kommt am Schluß das ist ein Besuch des berühmten Burj al Arab Hotels. Hier gibt es meistens einen Fotostop um Erinnerungsfotos zu machen. Danach ist die Stadtrundfahrt meistens zu Ende. Wir empfehlen die Dubai Stadtrundfahrt gleich zu Beginn des Dubai Urlaubs zu machen damit man sich noch in den verbleibenden Tagen die angesehenen Highlights in Dubai noch genauer anschauen kann. Bei einer Stadtrundfahrt hat man meistens nur wenig Zeit um sich die Sehenswürdigkeiten anzuschauen. Dies kann man ja dann später noch nachholen.