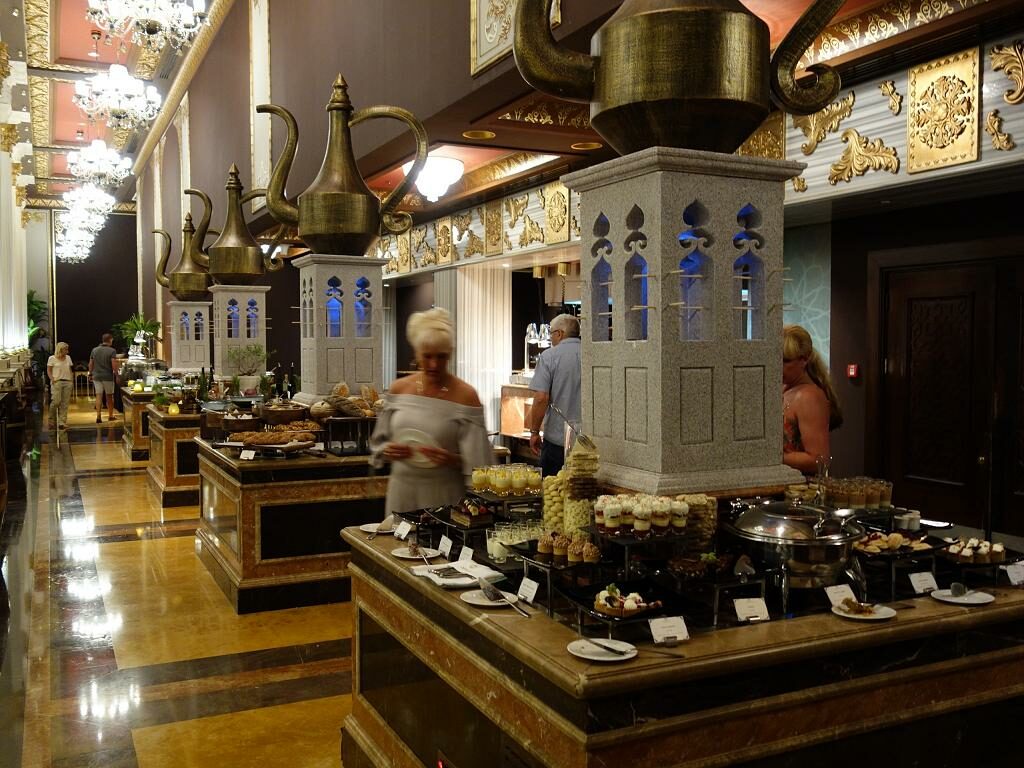 Die Verpflegung All Inclusive in Dubai wird bei vielen Hotels angeboten, aber es ist immer noch die Ausnahme. Was für Touristen am besten ist möchten wir hier einmal zusammenfassen.
Informationen zu All Inclusive in Dubai
Grundsätzlich kann man sagen das eine All Inclusive Verpflegung in Dubai nicht der Standard ist. Normalerweise ist dort der Standard Frühstück. Auch eine Halbpension Verpflegung ist immer noch die Ausnahme. Das heißt man muß sich am Abend selber um das Essen kümmern. Es wird zwar angeboten, aber der Preisaufschlag ist sehr hoch und man sollte sich dies dann überlegen ob man das braucht oder nicht. Viele Touristen machen in den Pauschalreisezielen wie zum Beispiel der Türkei oder Ägypten Urlaub. Dort ist eine All Inclusive Verpflegung der Standard und man kann dort fast rund um die Uhr essen gehen.
Wird das in Dubai überhaupt angeboten
Es gibt zwischenzeitlich einiges Hotels, besonders auf The Palm Jumeirah wo All Inclusive in Dubai angeboten wird für die Hotelgäste. Der Grund ist sicherlich das man sich dort auf einer Insel befindet und es in der Nähe keine Restaurants gibt die man aufsuchen kann. Deshalb wird dieses dort häufig angeboten. Aber meistens immer die Halbpension und nicht All Inclusive. Das heißt man bekommt ein Frühstück und ein Abendessen serviert im Hotel. Normalerweise macht es dann auch keinen Sinn wenn man dann schon wieder um 12:00 Uhr Mittags ein Restaurant besuchen möchte wenn man erst um 9:00 Uhr beim Frühstück war. Deshalb wird das dort auch nicht so gerne angeboten. Es gibt einige Hotels wo dies möglich ist. Aber dann wird es beim Mittagessen nicht sehr viele Besucher haben.
Wo ist dies der Standard in den V.A.E.
Im Emirat Ras al Khaimah wird eine All Inclusive Verpflegung sehr oft angeboten. Denn dort liegen die Hotels meistens sehr außerhalb vom Stadtzentrum. Das heißt es gibt dort nur den Strand und das Hotel. Sicherlich ist die Lage sehr schön. Aber am Abend muß man ja irgendwo essen gehen und man benötigt dann ein Transportmittel. Da sich das Stadtzentrum oft weit entfernt befindet wird das dort gerne angeboten. Meistens ist dann der Aufpreis nicht sehr hoch oder ist sogar schon dabei. Wenn man einen Badeurlaub machen möchte und auch eine gute Verpflegung haben möchte dann ist man in Ras al Khaimah genau richtig. Allerdings gibt es dort für Touristen wenige Sehenswürdigkeiten. Deshalb ist dieses Emirat eher für einen Badeurlaub zu empfehlen.
Top 3 Strandhotels in Dubai
Warum wird dies in Dubai nicht angeboten in den Hotels
Da sich die meisten Hotels in Dubai in der Nähe von Restaurants befinden macht All Inclusive in Dubai überhaupt keinen Sinn. Wenn man ein Hotel in der Dubai Marina gebucht hat dann braucht man nur ein paar Meter gehen dann findet man schon zahlreiche Restaurants. Zum Beispiel beim The Walk at Jumeirah Beach Residence oder The Beach. Somit brauchen die Hotels eine All Inclusive nicht anbieten da dort die Auswahl sehr groß. Es gibt sicherlich auch Touristen die es bevorzugen lieber im Hotel zu Essen am Abend. Selbstverständlich ist dies möglich und man kann dann die Halbpension buchen.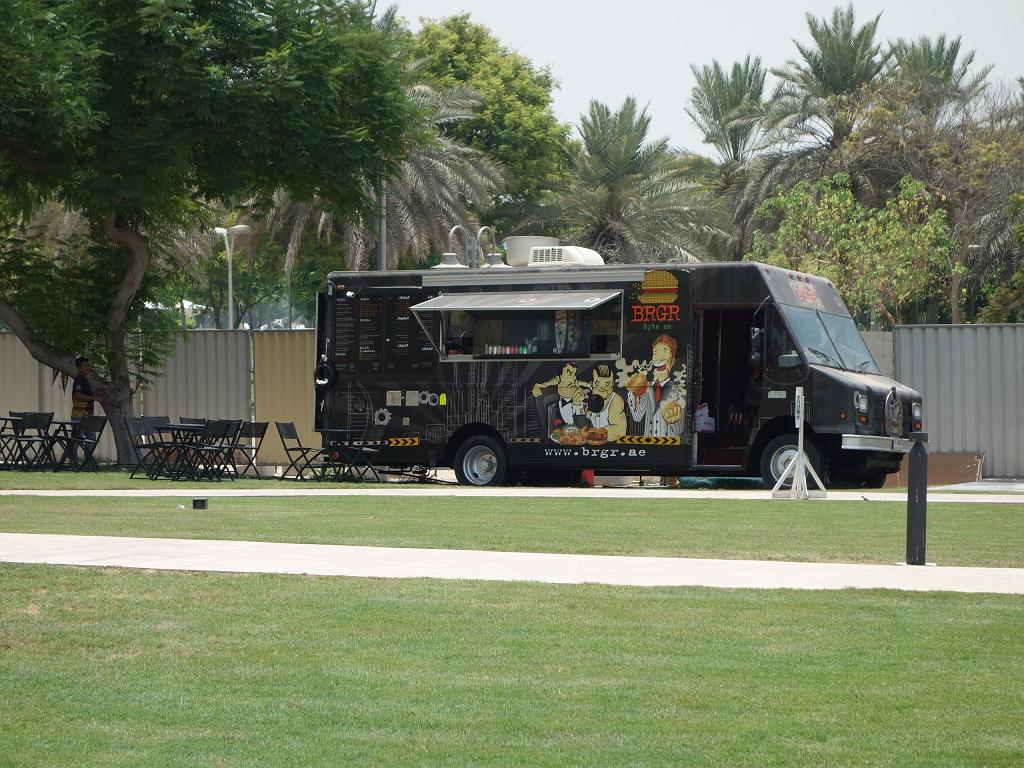 Wieviel kostet der Aufpreis für All Inclusive
Das günstigste Hotelzimmer in Dubai bekommt man immer mit Frühstück. Wenn man dann schon die Halbpension dazubuchen möchte dann bezahlt man pro Tag und Person mindestens 25 bis 30 Euro drauf. Nun sollte man sich die Frage stellen ob man das dann braucht. Wenn man ein Restaurant in der Stadt besucht dann kommt man günstiger weg und bezahlt weniger. Dann hat man noch die Möglichkeit All Inclusive in Dubai zu buchen in einigen Hotels. Man muß dann nochmals ein paar Euro drauflegen. Wir empfehlen immer sich genau zu überlegen was man braucht und was nicht. Die Metropole Dubai ist so aufgebaut das man nicht lange suchen muß bis man ein Restaurant findet. Sicherlich macht man dort nicht Urlaub damit man sich ständig in den Hotelrestaurants aufhält. Das wäre sehr schade und man sollte sich lieber die Sehenswürdigkeiten anschauen wie zum Beispiel den Burj Khalifa.
Pauschalreisen nach Dubai
Bei der Buchung einer Pauschalreise ist sehr oft die Halbpension dabei. Aber All Inclusive in Dubai muß immer noch separat dazugebucht werden wenn man dies haben möchte. Bei den heißen Temperaturen ist es völlig ausreichend wenn man Frühstück bucht und vielleicht noch das Abendessen. Man wird dort sicherlich mehr Durst als Hunger haben. Viele Hotels bieten am Nachmittag auch kleine Snacks an die man dann essen kann. Man kann sagen das Dubai kein klassisches All Inclusive Reiseziel ist. Die Stadt ist so interessant das man sich dort nicht nur mit dem Essen beschäftigen muß.