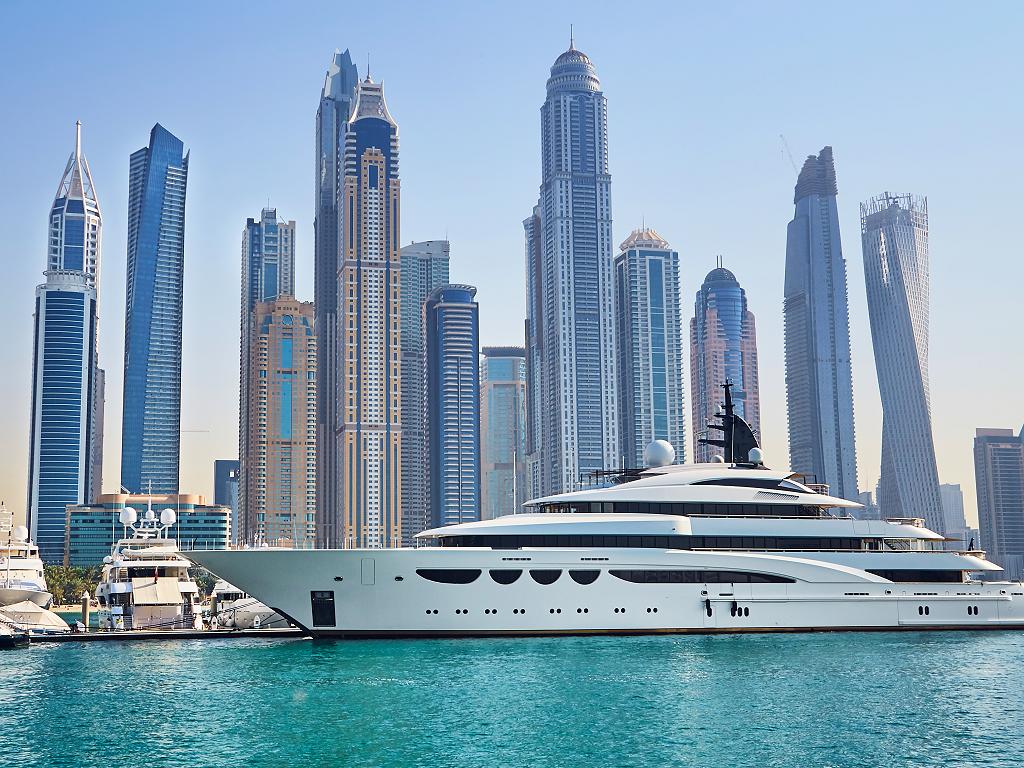 Besonders beliebt bei Touristen ist immer die Dubai Marina Yacht Tour zu machen. Bestimmt möchte man auch einmal auf dem Meer herumfahren und relaxen. Genau das ist bei dieser Tour möglich. Man kann dort wunderschöne Fotos machen.
Dubai Marina Yacht Tour
In der Regel kennen die meisten Besucher nur die Dubai Sehenswürdigkeiten vom Land oder von der Vogelperspektive aus. Aber ganz spektakulär ist natürlich diese vom Wasser aus zu betrachten. Dazu lohnt es sich die Dubai Marina Yacht Tour einmal zu machen. Wie man schon am Namen erkennen kann startet diese in der wunderschönen Marina. Diese gehört zu den Top Attraktionen der Stadt.
Warum sollte man diese machen:
Relaxen auf dem Wasser
Man sieht die Sehenswürdigkeiten vom Wasser aus
Das sind die Highlights für die Teilnehmer
Natürlich das tolle bei der Dubai Marina Yacht Tour ist das man diese früh am Morgen machen kann, oder auch am Abend bei Sonnenuntergang. Nach unserer Meinung sind beide sehr interessant. Aber den Sonnenuntergang zu genießen ist dann doch noch etwas besser. Man sieht bei dieser Tour zum Beispiel das größte Riesenrad der Welt Ain Dubai. Dort fährt man dann ganz nah daran vorbei.
Danach geht es weiter in Richtung The Palm Jumeirah und dort sieht man die zahlreichen Luxushotels wie Atlantis The Palm, Jumeirah Zabeel Saray. Vielleicht übernachtet man dort und dann sieht man das Hotel vom Wasser aus. Sicherlich das Highlight bei dieser Tour ist wenn man wohl am berühmtesten Sieben Sterne Hotel der Welt vorbeifährt. Es ist das Burj al Arab. Besimmt möchte man dort auch einmal gerne übernachten.
Top 3 Strandhotels in Dubai
Was sieht man dort alles:
Burj al Arab
The Palm Jumeirah
Ain Dubai
Bluewaters Island
Preise für diese Tour
Das Preis / Leistungsverhältnis ist bei der Dubai Marina Yacht Tour sehr gut. Die Preise beginnen schon je nach Jahreszeit bei 38 Euro pro Person und man ist dann zwischen 2 bis 3 Stunden auf dem Wasser. Etwas teurer ist die Tour bei Sonnenuntergang und diese ist natürlich besonders beliebt. Man sollte dort nicht am Geld sparen und diese ist einfach wunderbar.
Das sind die Preise:
Erwachsene Personen ( ab 38,00 Euro )

Wie lange dauert die Bootsfahrt:
2 bis 3 Stunden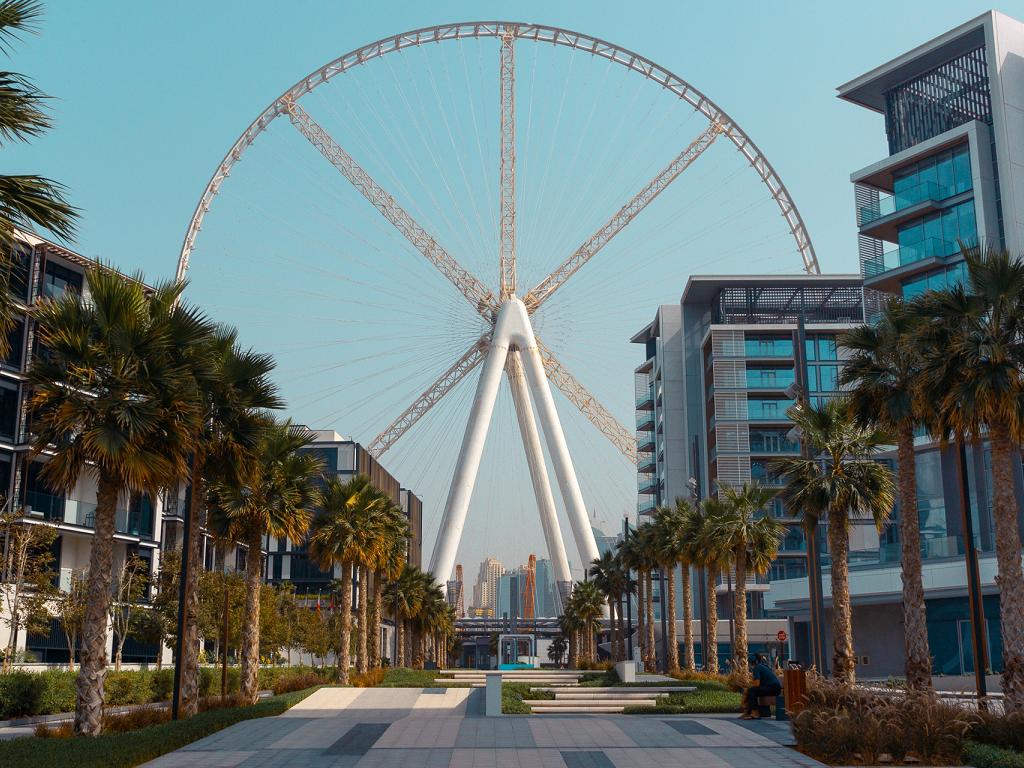 Ist dort eine Verpflegung inklusive
Wenn man dann ein paar Stunden auf dem Wasser unterwegs ist dann bekommt man natürlich auch Hunger und Durst. Bei der Dubai Marina Yacht Tour ist dies kein Problem und man bekommt je nach Tour ein Frühstück oder Barbecue serviert. Also ist man dort bestens versorgt und man wird nicht mit leerem Magen wieder von Bord gehen.
Kleiderordnung und Bestimmungen
In Dubai scheint nahezu jeden Tag die Sonne und deshalb trägt man dort meistens eine kurze Hose und T-Shirt. Das ist dann die richtige Bekleidung die man während dieser Tour anziehen sollte. Man darf dort keinen Bikini tragen und man hat auch keine Möglichkeit das man schwimmen kann. Weiterhin darf man auch keine Schuhe auf der Yacht tragen. Das ist aber wohl selbstverständlich und bestimmt möchte man die Yacht nicht schmutzig machen. Denn diese kostet ja auch sehr viel Geld.
Ist dort ein Kapitän auf der Yacht
Selbstverständlich braucht man die Yacht nicht selber fahren und ein erfahrener Kapitän ist bei der Dubai Marina Yacht Tour dabei. Dieser fährt die Teilnehmer zu den schönsten Plätzen wo man dann auch Fotos machen kann. Übrigens ist dort WLAN kostenlos möglich und man kann gleich Fotos versenden wenn man möchte. Ein Hoteltransfer zur Yacht ist nicht inklusive. Dort muß man dann selber hinkommen. Aber das ist mit einem Taxi kein Problem.
Unsere Meinung
Die Dubai Marina Yacht Tour gehört zu den beliebtesten Ausflügen die man machen kann. Uns haben dort das gute Preis / Leistungsverhältnis überzeugt und man ist bis zu drei Stunden auf dem Wasser. Weiterhin bekommt man dort auch eine Verpflegung an Bord und somit braucht man sich um nichts mehr zu kümmern. Man sieht während dieser Tour sehr viel und hat auch genügend Zeit Fotos zu machen. Am besten ist natürlich immer die Tour bei Sonnenuntergang zu machen. Diese ist sehr spektakulär was man sich vorstellen kann.