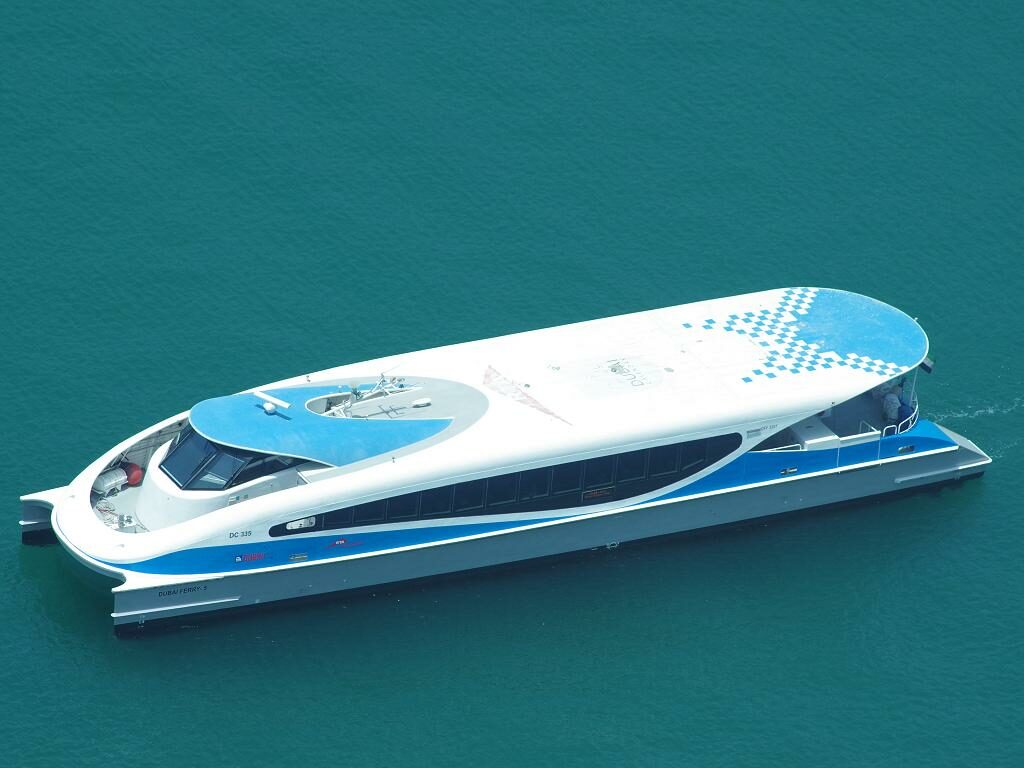 Eine schöne Tour kann man mit der Dubai Ferry machen wo man sehr vieles sieht. Insgesamt gibt es zwei Boote in der Stadt verteilt die von Touristen genutzt werden können. Eine Ferry ist in der Dubai Marina stationiert und die andere am Dubai Creek.
Dubai Marina Mall Station
Besonders die Station der Dubai Ferry in der Marina ist sehr beliebt. Denn von dort aus geht es in Richtung der künstlichen Inseln The Palm Jumeirah. Wer möchte diese nicht gerne einmal vom Wasser aus sehen. Es gibt kaum Touren auf die Insel. Mit der Ferry kann man diese aber wunderbar erkunden. Zuerst geht es los in der Dubai Marina. Natürlich ist diese schon beeindruckend wenn es vorbeigeht an den Wolkenkratzern. Dort möchte man bestimmt auch gerne wohnen.
Zuerst geht es hinaus auf das Meer. Nach kurzer Zeit erreicht man The Palm Jumeirah. Beeindruckend ist dort der Blick auf das Atlantis The Palm Hotel. Danach geht die Fahrt noch ein wenig weiter wo man das Burj al Arab Hotel sehen kann. Bei dieser Tour hat man also schon zwei bekannte Highlights der Stadt gesehen. Danach geht es wieder zurück zur Dubai Marina. Tolle Fotos kann man natürlich auch machen. Die Anlegestelle der Dubai Ferry befindet sich übrigens in der Nähe der Dubai Marina Mall. Von dort aus sind es nur wenige Gehminuten zu Fuß.
Al Ghubaiba Station
Die andere Dubai Ferry ist in Al Ghubaiba stationiert. Von dort aus kann man natürlich sehr gut den Dubai Creek erkunden. Man fährt dann auch auf das Meer hinaus wo es zuerst am Hafen von Dubai vorbeigeht. Wenn man Glück hat dann ist gerade ein Kreuzfahrtschiff im Hafen. Dann fährt die Ferry der Küste entlang vom Jumeirah Beach. Von dort aus hat man eine tolle Aussicht auf den Burj Khalifa und The World. Danach geht es wieder zurück. Die Anlegestelle ist in der Nähe der Al Ghubaiba Metro Station. Von dort aus sind es auch nur wenige Gehminuten zu Fuß.
Top 3 Strandhotels in Dubai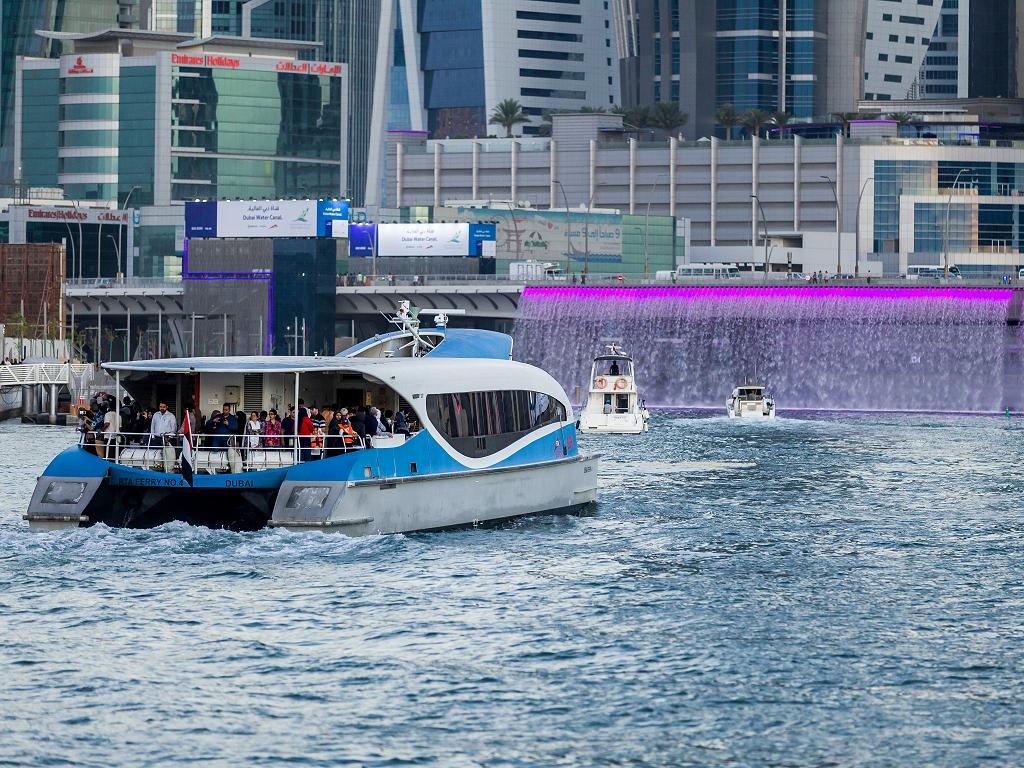 Fahrtzeiten
An der Dubai Marina Mall Station gibt es zwei Mal pro Tag eine Tour. Die erste beginnt um 9:00 Uhr und die zweite um 11:00 Uhr. An der Al Ghubaiba Station fährt die Dubai Ferry um 17:00 Uhr und um 19:00 Uhr. Eine Tour dauert immer ungefähr eine Stunde. Die Zeiten können aber auch anders sein. Für Gruppen kann die Ferry gechartert werden. Somit kann diese dann auch zu anderen Zeiten unterwegs sein. Am besten vorher immer am Schalter erkundigen. Dort kann man auch die Tickets kaufen wenn man mitfahren möchte.
Preise für ein Ticket
Es gibt zwei unterschiedliche Arten die man kaufen kann. Das Gold Ticket kostet 75 Dirham pro Person und das Silver Ticket kostet 50 Dirham. Kinder erhalten eine Ermäßigung von 50 Prozent auf den Ticketpreis. Mit dem Gold Ticket hat man Zugang zur Business Class. Diese verfügt über 14 Sitze. Mit dem Silver Ticket hat man Zugang zur Economy Class mit 84 Sitzplätzen. Insgesamt gibt es 100 Plätze in der Dubai Ferry.
Verpflegung und Unterhaltung
Wenn man eine Stunde mit der Dubai Ferry unterwegs ist dann kann man im Kiosk Getränke und Snacks kaufen. Weiterhin gibt es mehrere LCD Bildschirme wo man Informationen bekommt. Dann gibt es noch eine Toilette an Bord des Schiffes. Somit ist die Dubai Ferry bestens ausgestattet für eine Tour.