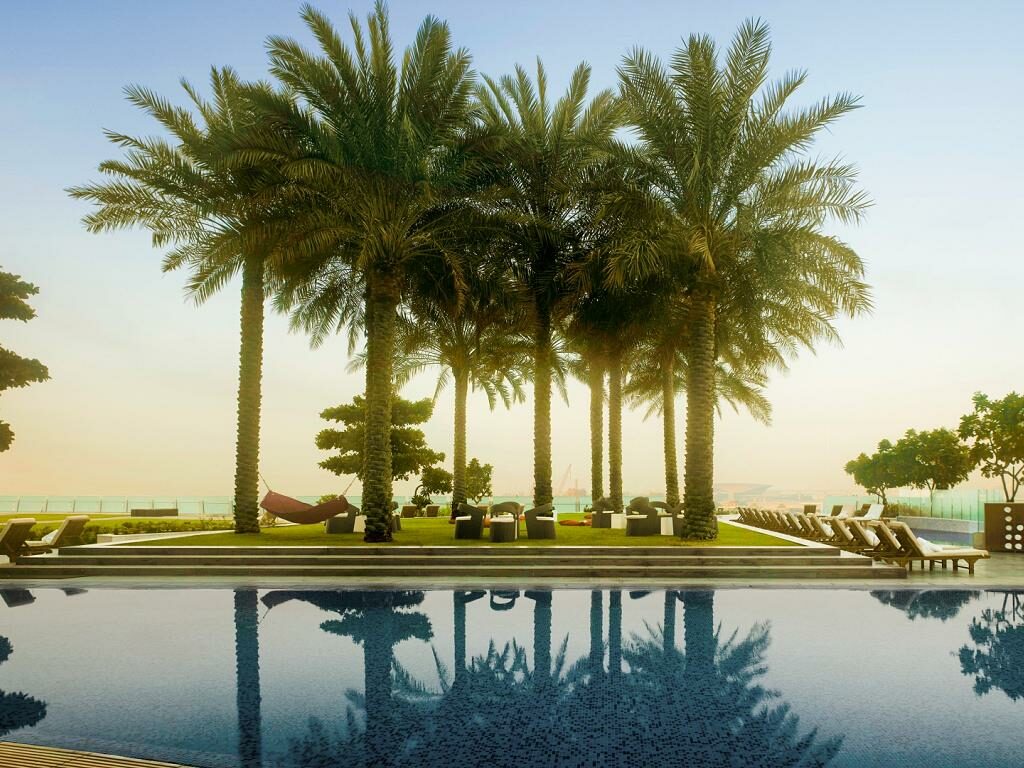 Hier stellen wir ein günstiges 5 Sterne Hotel in Dubai das sich jeder Tourist leisten kann. Denn im Emirat möchte man ja auch luxuriös übernachten was man sich vorstellen kann. Das sind unsere Tipps wie man dies am besten macht.
Günstiges 5 Sterne Hotel in Dubai
Wer an das Reiseziel Dubai denkt stellt sich sehr luxuriöse Hotels vor wie zum Beispiel das Burj al Arab oder auch das Atlantis The Palm. In der Regel können sich aber die wenigsten Touristen dort eine Übernachtung leisten. Der Grund ist das man dort für eine Übernachtung sehr viel Geld ausgeben muß. Aber wenn man in Dubai Urlaub macht dann möchte man auch den Luxus genießen.
Somit muß man sich für ein anderes günstiges 5 Sterne Hotel in Dubai entscheiden und dort gibt es viele Möglichkeiten. Man kann zu einem deutlich kleineren Übernachtungspreis auch viel Luxus genießen. Also braucht man nicht unbedingt in den ganz teuren Luxushotels übernachten wenn man sich das nicht leisten kann. Hier stellen wir einmal unsere Tipps vor wie man dort luxuriös Urlaub machen kann.
Muß man dort viel Geld ausgeben:
Nein, nicht unbedingt

Ist dies dann ein 5 Sterne Hotel:
Ja, es ist sehr luxuriös
Crowne Plaza Dubai Festival City
Ein guter Geheimtipp von einem 5 Sterne Luxushotel in Dubai ist das Crowne Plaza Dubai Festival City. Wie man am Namen schon erkennen kann befindet es sich in der Festival City. Genau dort befindet sich auch eine sehr große Mall. Das Hotel ist Bestandteil von diesem Komplex. Weiterhin gibt es dort noch das InterContinental Dubai Festival City wo man aber mehr für eine Übernachtung ausgeben muß.
Top 3 Strandhotels in Dubai
Größe der Zimmer:
34 Quadratmeter

Gibt es dort auch Suiten:
Ja, diese sind vorhanden
Was kostet dort eine Übernachtung
Damit man ein günstiges 5 Sterne Hotel in Dubai buchen kann muß dieses natürlich auch billig sein. Bestimmt fragt man sich was dort eine Übernachtung kostet. Man wird erstaunt sein von den Preisen und das kann sich jeder leisten. Während der Nebensaison kann man dort schon ein Doppelzimmer für rund 100 Euro buchen mit Frühstück. In der Hauptsaison bezahlt man für das Zimmer rund 200 Euro.
Nebensaison:
100 Euro ( inklusive Frühstück )

Hauptsaison:
200 Euro ( inklusive Frühstück )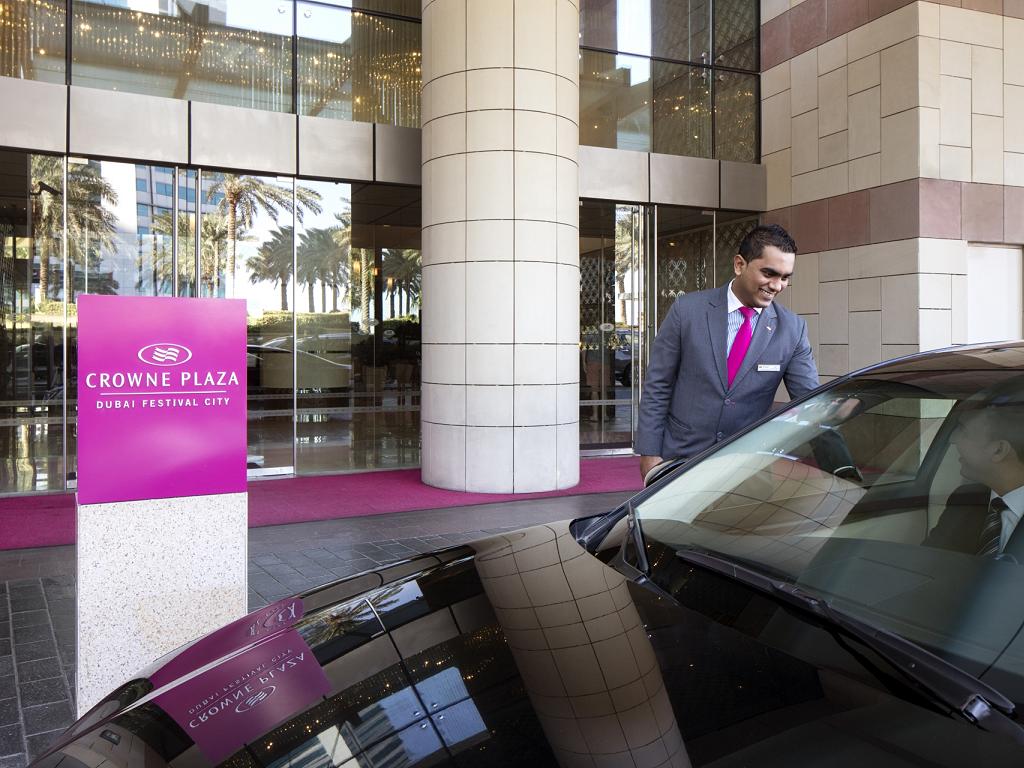 Die Lage bestimmt immer den Preis vom Hotel
Bestimmt gibt es noch viele weitere Hotels in Dubai die auch sehr interessant sind. Wichtig ist immer die Lage und diese macht auch den Preis aus. Beim Crowne Plaza Dubai Festival City ist es so das es etwas weiters entfernt ist von den bekanntesten Dubai Sehenswürdigkeiten. Aber man kann diese von dort aus auch schnell mit dem Taxi erreichen und das ist sehr praktisch. Wenn man ein Strandhotel buchen möchte, zum Beispiel auf The Palm Jumeirah dann muß man deutlich mehr Geld für eine Übernachtung ausgeben.
Wo sind die Hotels besonders teuer:
Strandhotel
In der Nähe von den Sehenswürdigkeiten
Welche Verpflegung sollte man dort buchen
Wir empfehlen immer nur Frühstück zu buchen und dann kann man sich jeden Morgen beim großen Buffet bedienen. Dort gibt es schon warme Speisen und das ist schon wie ein Mittagessen. Gleich daneben liegt ja die Festival City Mall wo es auch viele Restaurants gibt und einen Food Court. Somit kann man dort das Abendessen einnehmen und kann auch noch Geld einsparen.
Empfehlung:
Frühstück ist ausreichend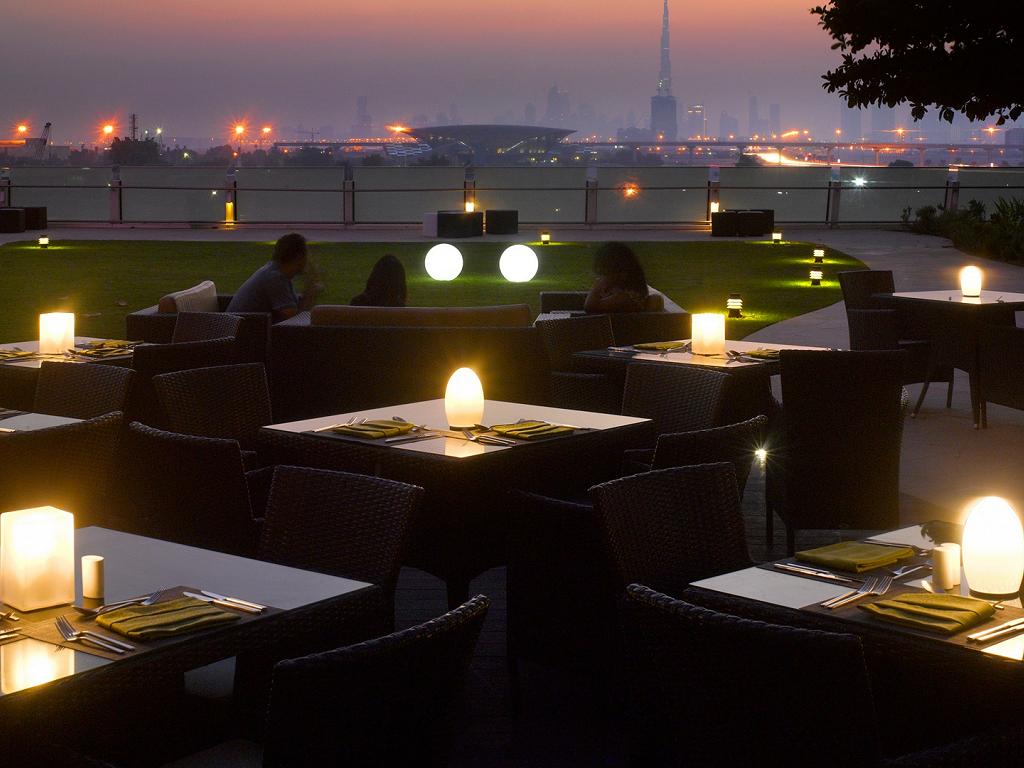 Unsere Meinung
Nun hat man sehr vieles über ein günstiges 5 Sterne Hotel in Dubai erfahren. Beim Crowne Plaza Dubai Festival City macht man bestimmt nichts falsch und es gibt dort ein gutes Preis / Leistungsverhältnis. Die Zimmer sind sehr groß und luxuriös. Weiterhin gibt es einen großen Außenpool und das bieten nicht viele Stadthotels an. Gleich daneben befindet sich eine große Shopping Mall. Mit dem Taxi kann man von dort aus schnell die bekanntesten Sehenswürdigkeiten wie zum Beispiel den Burj Khalifa erreichen. Also sollte man sich dieses Hotel einmal nähers anschauen bei der Urlaubsplanung.